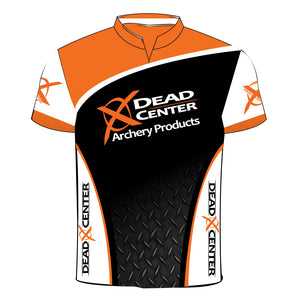 Logo shooter jersey. Mock neck with zip.
NOTE: Orders for Custom Shooter Jerseys ship separately and cannot be ordered with any other items. All sales of Custom Jerseys are final. Please allow 6-10 weeks for delivery.
In order to purchase a Customized Shooter Jersey, please submit a Custom Jersey Order Form after making your purchase.